Biotin-SAM Formation Reagent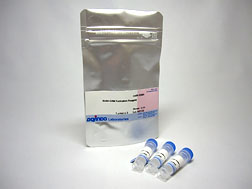 Self Assembled Monolayer Reagent
Simple preparation of Biotin-SAM on gold surface
Efficient Immobilization of Avidins
Suppress unspecific binding with unknown proteins
Product code

B564  Biotin-SAM Formation Reagent
| Unit size | Price | Item Code |
| --- | --- | --- |
| 1 umol x 3 | | B564-10 |
Product Description
There are three ways to immobilize a protein on a Surface Plasmon Resonance (SPR) or Quartz Crystal Microbalance (QCM) biosensor consisting of Self-Assembled Monolayer (SAM); 1) Formation of covalent bond of amine functions on proteins and activated carboxy-SAM; 2) immobilize proteins by His-Tag through Ni-NTA-terminated SAM; 3) Immobilization of proteins through Biotin and Avidin interaction. Because the Biotin-Avidin formation is known as a facile reaction, it is widely utilized for immobilization of protein (Fig 1).
Fig.1 A biosensor construction by Biotin-SAM Formation Reagent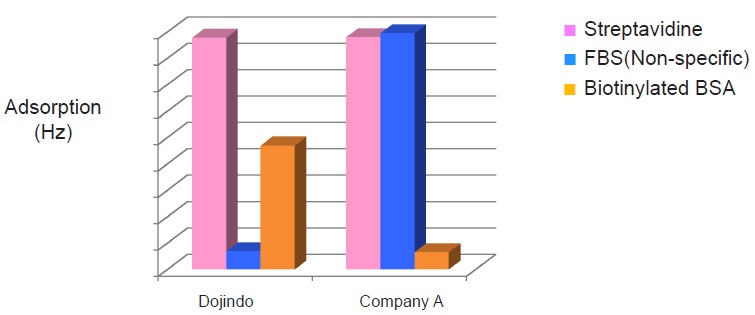 Fig. 2 Comparison of the amount of bound streptavidin, unspecific binding of FBS, bound biotinylated BSA between Biotin-SAM Formation Reagent and Company A.
Handling and storage condition
Handling and storage condition
0-5°C