Why Dojindo's Metabolism Assay Kits are Preferred by Customers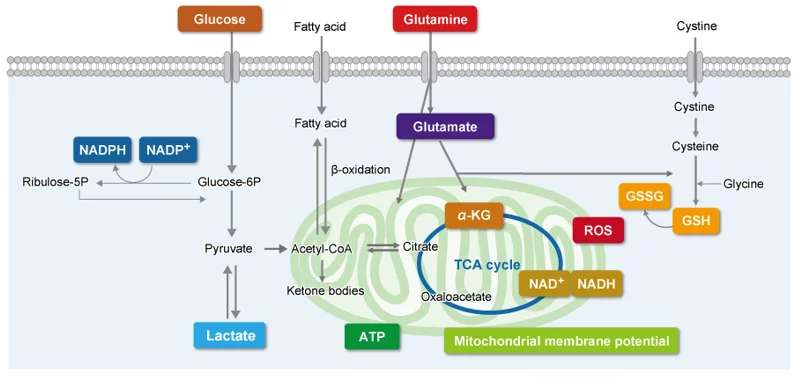 Analyzing the various intracellular metabolic pathways [e.g., the glycolytic system, the tricarboxylic acid (TCA) cycle, the electron transport chain, etc.] is important when trying to understand cellular states. Metabolites and energy sources [e.g., glucose, lactate, and NAD(P)+/NAD(P)H] are the indicators used for analyzing intracellular metabolisms.
Here are some of the reasons why Dojindo's Metabolism Kit is our customers' choice.