Mitochondria and lysosome dysfunction are particularly relevant in neurons, which strongly depend on oxidative phosphorylation for ATP production and on regulation of intracellular calcium levels for neuronal signaling. Mitochondrial dysfunction also has an impact on lysosomal function, suggesting a functional relationship between these two organelles. Lysosomal dysfunction is associated with impaired autophagy, dysregulation of mitochondrial quality control pathways, increased ROS production, and the accumulation of damaged mitochondria. 1), 2)

In this short review, we show how Dojindo's products can be used to assess mitochondria and lysosome function for neurodegenerative disease research.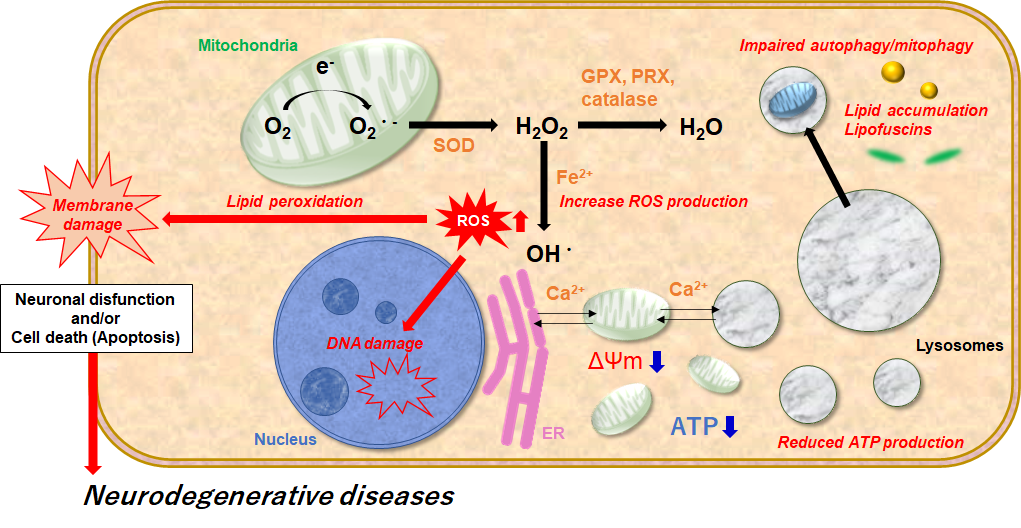 References
1. Nicoletta, P. et al., "Mitochondrial Dysfunction and Neurodegeneration in Lysosomal Storage Disorders", Trends Mol Med., 2017, 23(2), 116-134.
2. Sana, O. et al., "Use of Hydrogen Peroxide and Peroxyl Radicals to Induce Oxidative Stress in Neuronal Cells", Reviews in Agricultural Science, 2015, 3, 40-45.